Next Round: 3rd-4th July 2022 *Only 4 spaces left*
The Barre Beans Teacher Training Course is a fresh & fun approach to barre. Our unique format and playful style has bean designed for current teachers, those wanting to become one and those that simply love the Lean Bean method and want to add 'Barre Teacher' to their box of tricks.
By the end of the home learning and in person weekend course you will have a broad skill set to feel confident and ready to get out there.
Enquire now 0413 229 095
What you'll learn...
Working directly with the founder of LBF Lizzie to learn the exercises and how to make them flow
Pilates essentials
Teaching for small and large groups
How to easily create classes
Pilates Anatomy & Physiology inc. pre/postnatal alongside
Women In Focus
Cueing, musicality and terminology
Common injuries & modifications
Utilising equipment
Marketing and promoting yourself
Early Bird: Only $1,250
*All Inclusive. $1499 from June 1st*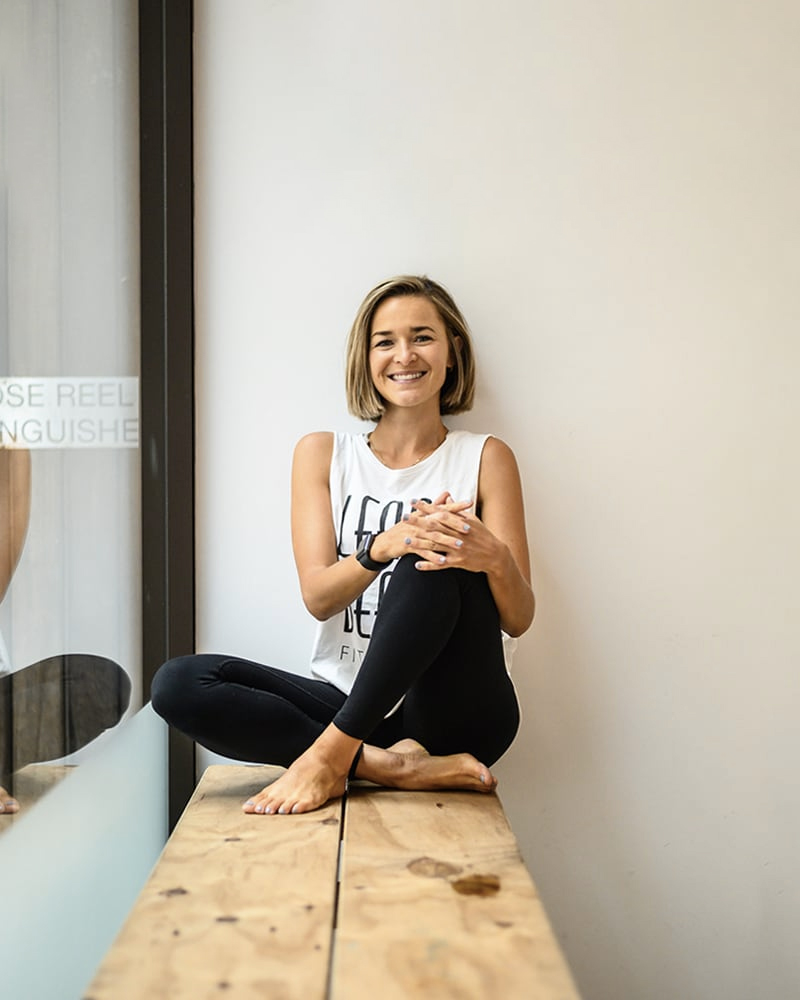 Meet Lean Bean Fitness Founder, Lizzie Bland
Hi! I'm Lizzie, the founder of Lean Bean Fitness, a women's fitness company in Sydney that was born out of my craving for variety, but more importantly, because I wanted to see and feel the results from my exercise regime.
I trained at a professional dance school in London where Pilates and strength training were a huge part of my weekly routine to support my joints and help prevent injuries. The combination of fitness, rehabilitation and dance worked in harmony to get us in the best shape, physically and mentally. Since graduating in 2012 I have gone on to study Pilates, Barre, PT and yoga, and have taken aspects of each practice into my training.
After 6 successful years of running LBF and many teacher training sessions with our talented team, we're excited to offer a versatile barre training course that students and current teachers can adapt to their teaching style and not feel so tied-down by the traditional frameworks of barre & Pilates.
We have bean fortunate enough to work with the experts in physiotherapy, Women In Focus to combine their knowledge and skills with our training programme in an intelligent yet digestible way.
Enquire now 0413 229 095
WHAT'S INCLUDED IN THE COURSE...
The complete Bean Bible to guide you on your teaching journey
Online theory plus Anatomy & Physiology assessment with Women In Focus
Home learning and weekend course materials
Full access to Virtual Lean Bean for 3 months
2 x small group Barre Beans classes with your course leader
Receive a Barre Beans Instructor certificate certified by Lean Bean Fitness
Become a member of the Lean Bean Teachers support network


Early Bird: Only $1,250
*All Inclusive. $1499 from June 1st*
Check your inbox to confirm your subscription